At the moment, support the GERES association with the Arrondi en Caisse operation at all Maisons du Monde stores in France!
Since 21 February, the GERES association has benefited from all the micro-donations collected via the ARRONDI operation for their project which aims to restore damaged forests in Cambodia with local populations.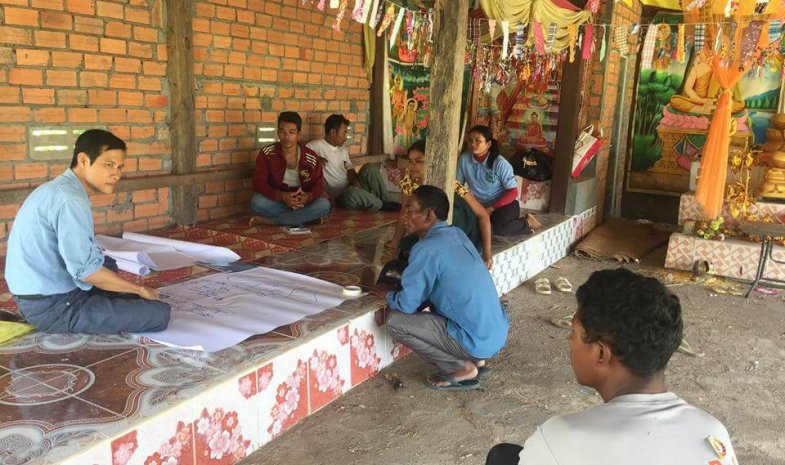 Selected during the 2018 call for projects by the Maisons du Monde Foundation, GERES (Groupe Énergies Renouvelables, Environnement et Solidarités) is the new association presented to customers at French stores via the Arrondi en Caisse operation. GERES will benefit from the visibility brought by the Arrondi operation and customer generosity: about one customer out of every two participates in the solidarity Arrondi operation at Maisons du Monde.
GERES is a development NGO specialising in sustainable energy and environmental protection. In Cambodia, it intervenes in a country where the rate of deforestation is one of the highest in South-East Asia. Located in one of the richest biodiversity reservoirs in the country, the project supported by the Maisons du Monde Foundation has a dual challenge: to restore forestry ecosystems and promote the sustainable management of natural resources.
The association supports local populations in restoring their forests whilst also raising their awareness about the resources responsible for their exploitation. In particular, the GERES teams help them to develop income-generating activities based on sustainable forestry management practices.
Thanks to the generosity of customers, the sums collected with the ARRONDI en Caisse operation will help to:
Deploy forestry restoration activities and investment in the area's natural capital
Raise awareness and train local populations in forestry activities
Develop buffer zones via community market gardens and, thus, offer revenue for communities
Set up partnerships with the textile industry, which is partially responsible for the country's deforestation, in order to develop lasting economic models such as, for example, the production of bamboo incense.
Thank you!
Thanks to the generosity of customers, the Tchendukua association received €96,000 which will allow Kogi and Wiwa Indians to recover part of their ancestral lands in the Sierra Nevada in Colombia.