A look back at the Solidaritrips in Ecuador!
From 30 May to 9 June, eight members of staff travelled to Ecuador to discover the Ishpingo project: "Fight against the deforestation of the Amazon with the Kichwas Indians"

They stayed in the province of Napo, a few kilometres from the town of Tena, a gateway to the Amazonian forest in the centre-east of the country. The Amazon is the largest tropical forest in the world. Spread over nine countries, including Ecuador, it is home to the largest reserve of terrestrial biodiversity!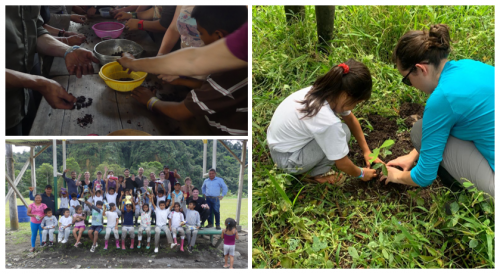 The Ishpingo association, on site for the past 12 years and supported by the Maisons du Monde Foundation since 2018, supervised the missions of the eight participants. On the programme: meeting with Isphingo's teams, visit to the association's experimental farm, meeting with beneficiary families, forest outings with local populations, discovery of ancient know-how, community planting, etc.
Ishpingo helps Kichwas populations to preserve the Ecuadorian Amazonian forest through agroforestry: planting trees in crops.  Agroforestry allows local populations to increase the yield of their plots, especially thanks to the planting of fruit trees, the fruit from which can be processed and, thus, create a new source of income. To this is added the farming of timber, which 20 to 50 years after planting the tree can be used to make furniture. And, the most important thing: agroforestry helps to limit the exploitation of the Amazonian forest and, therefore, its deforestation whilst also involving local populations in the process!
These Solidaritrips allowed the staff to discover the actions of an association supported by the Foundation in the field and show their interest in this type of initiative and the work of the teams and the local populations when faced with the challenges of preserving forests.
"I thank Maisons du Monde for having allowed me to experience these 10 incredible days, of having had the chance to share the Kichwas lives during this stay, learning how to share with them, discovering the reforestation steps (including the collection of plants in the forest, visits to the nurseries, grafting, etc.). It has helped me to see life differently and has opened my eyes to certain things. It has been a journey that helps you realise how lucky were are today and encourages us to be careful at our own level in order not to destroy their lives by applying a few simple gestures in everyday life that takes a look at what is  essential and the unnecessary desires that can be reduced." , Laetitia Chaulet (Périgueux store)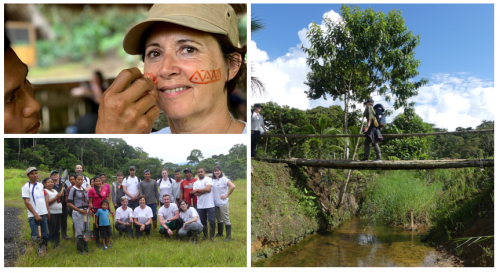 Another Solidaritrips is currently underway in Senegal with another group of staff. In total, by the end of 2019, 176 employees from head office, the network, and Distrimag will have won the prize draw to take part in a Solidaritrips adventure based on volunteering.
Discover the photos of the stay here! 
(Thank you to Mathieu Costa, Françoise Deletan, Imad Aghmir, Laetitia Chaulet, Dominique Archinard, Alison Moreau, Younes Fikri and Jean-Pierre Ania for these beautiful photos!)