A trip to the heart of Indonesia with eight Maisons du Monde staff members
Every year since 2011, Maisons du Monde has organised trips that allow several staff members to discover forestry protection associations in southern countries supported by the Maisons du Monde Foundation.

Eight randomly chosen volunteers from head office and the network travelled to Indonesia, and more specifically to the island of Flores, from 8 to 18 September to discover the Cœur de Forêt association. Flores is greatly affected by deforestation caused by various factors, including slash-and-burn farming techniques that trigger devastating fires on the island destroying its very last forests.

This deforestation results in an increasing loss of biodiversity and endangers the equilibrium of the fauna and flora on the island. Local populations are vulnerable to these changes. That is why Cœur de Forêt works with them to protect their forests and sets up sustainable economic solutions, whilst also raising the inhabitants' awareness about the roles played by forests for current and future generations.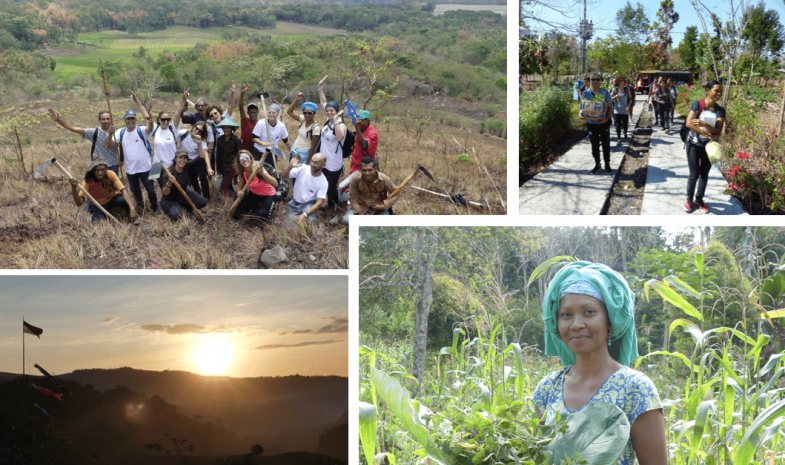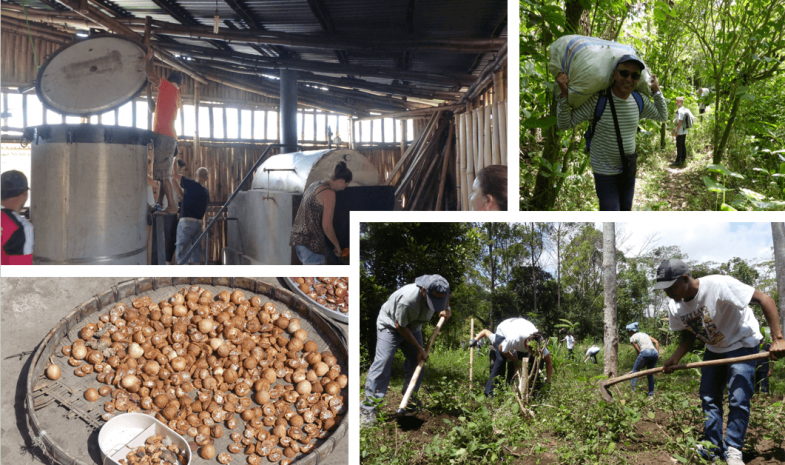 The group has become part of a project to protect the island's very last forests via a reforestation programme, with the plantation of more than 100,000 trees over three years, as well as a programme that aims to promote forestry resources. Set up by Puge Figo, the local branch of Cœur de Forêt, the project supports local populations in the creation of sectors devoted to essential oils and soaps with a view to finding economic alternatives to agricultural practices that are destructive for the environment.
During the 10-day trip, the Maisons du Monde staff members were able to immerse themselves into the daily lives of local communities in order to share their experiences and discover the island's socio-environmental challenges through a range of activities: harvest and upkeep of patchouli in beneficiaries' plots, help with its distillation, production of traditional wickerwork in order to discover how forestry products can be promoted, preparation for the replanting of Keka Boke hill in order to protect the holy mountain of Wolomezé, environmental education in schools, etc. This project has been financed by the Maisons du Monde Foundation for three years and, via the ARRONDI mechanism at checkouts, the generosity of customers
It was an exceptional experience for all, made all the better by the incredible welcome offered on site by the Cœur de Forêt teams and the Puge Figo local team. 
"This opportunity to try a solidarity-based holiday was a powerful and unique experience. I discovered the reality of a magnificent project on the ground that places local populations and the environment at the heart of its interests. It is a beautiful project with a wonderful history that offered me a real lesson in life. I came home a different person with a head full of ideas! "

Testimonial by Eugénie Coll, Grasse store
Since 2011, 160 staff members have discovered NGO projects in Colombia, Senegal, India, Cameroon, Nicaragua, Peru, and more.
See you next year for new trips to meet our partner associations!
Discover the photo album of the trip here !
Find out more about the Coeur de Forêt project