This week, relive the Aux Arbres event!
Throughout the week on our Twitter account, relive the Aux Arbres event thanks to the testimonials of the various guests.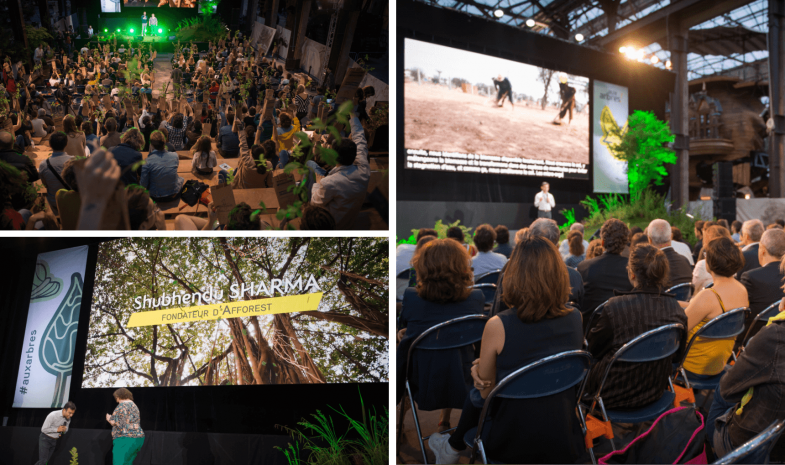 Whether they want to raise awareness, or they are purveyors of concrete solutions or actions, all had the opportunity to convey a message during the first edition of the "Aux Arbres" event. On 8 and 9 June in Nantes, 5,000 visitors came to discover the associations, professionals and citizens committed to preserving the forests.
Therefore, this week visit our Twitter account and immerse yourself in this event through our guests' testimonials.
On the programme:
Monday: Francis Hallé and Lydia and Claude Bourguignon remind us of the importance of living organisms and their fragility faced with human activities
Tuesday: Aregoces and Geneviève Michon invite us to take care of nature, by seeing it as a moral entity
Wednesday: Jane Schinasi and Laurence Monce reconnect us with nature
Thursday: Daisy Tarrier and Maxime de Rostolan inform us of the challenges of preserving forests, in particular with regard to the agricultural world
Friday: Audrey Dana and Emmanuelle Grundmann offer us concrete solutions for action