The Maisons du Monde Foundation is Grand Mécène (Major Patron) of Rencontres Associations & Philanthropes
Member of the philanthropreneurs network, 1% for the planet, since 2013, Maisons du Monde donates 1% of the sales of its "eco-friendly products" to environmental projects through its Foundation. For the second consecutive year, the Maisons du Monde Foundation is participating in the Rencontres Associations & Philanthropes (RAP).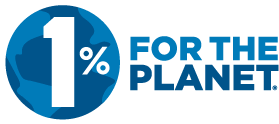 These meetings will be held in Paris on 16 and 17 October. They are a unique forum for discussions between associations and donors with the objective of raising and distributing €1.6 million to environmental projects.
How does it work? Over these two days, forty associations will present their projects, in the form of a 15-minute pitch, to some thirty patrons, including the Maisons du Monde Foundation.
This year, the projects presented are divided into 7 environmental themes:
Agriculture & soils,
Biodiversity & ecosystems,
Climate & energy,
Rivers & oceans,
Health & environment,
Eco-citizen movements,
Active learning through exposure to nature.
Following the deliberations, the best projects will be awarded collective prizes in each theme and "Most Favourite" prizes by the Grands Mécènes (Major Patrons). 
You can vote too!
In just a few clicks on the website dedicated to the event, you can also support these projects. The public's vote will be taken into account for the award of collective prizes. Participate in the allocation of funds raised by voting for your favourite project(s) before Thursday 12 October at midnight!
Go to the website: https://rap.onepercentfortheplanet.fr/les-projets/
Prizes will be announced during the Entrepreneurs Philanthropes evening on 17 October.