A look back at the success of the Arrondi en Caisse operation in 2018 at Maisons du Monde
Since 2017, Maisons du Monde offers its customers in French stores the opportunity to round up their purchase by paying a few centimes to environmental associations. And it has been a great success!

After a first year marked by a unique commitment in France, 2018 continued to keep all its promises and has allowed the brand's customers to become directly involved with the associations supported by the Maisons du Monde Foundation.

With a participation rate of almost 52%, Maisons du Monde's customers have shown great generosity. In total, €354,450.36 were collected in 2018 for four associations: 100% of the funds are paid for the project's implementation.
We have just heard and shared with the Envol Vert team the attractive sum of money which the entire Maisons du Monde team has managed to obtain via the ARRONDI en Caisse operation. It is a great pleasure for us knowing that the association and local communities will be able to count on this sum of money for the next three years in order to set up truly sustainable forest conservation projects.

I wish to personally thank the Management of Maisons du Monde and the Foundation's entire team, which has supported us for more than 3 years, but also all of you in the stores who have made this ARRONDI operation work and ensured that these projects see the light of day.

Envol Vert association , at the Arrondi the 03/04/2018 to 15/07/2018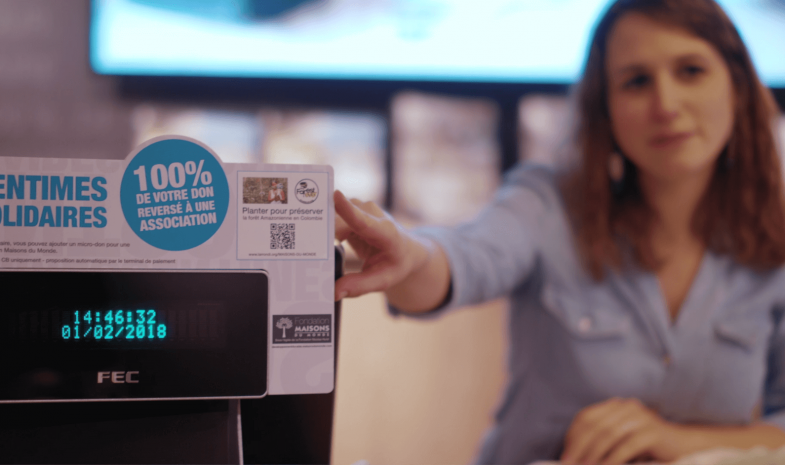 Maisons du Monde involves its staff by asking them to participate in the choice of the association proposed for the Arrondi operation, thus helping the checkout teams to encourage customers. Indeed, each year, a "Coup de cœur" vote allows four associations to be selected in order to benefit from the Arrondi en Caisse operation from among the list of association's selected by the Foundation's Jury.
4 forest preservation and wood recycling projects have been financed by customers via Arrondi: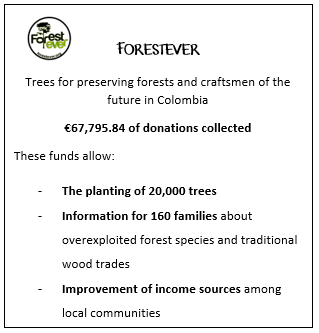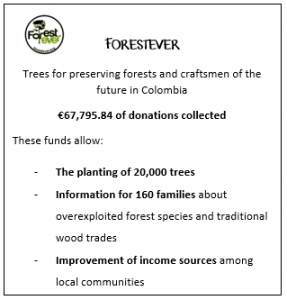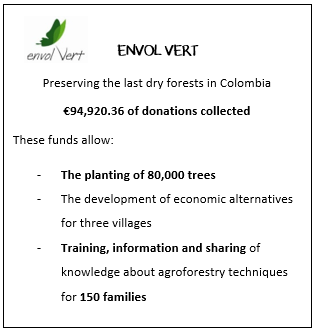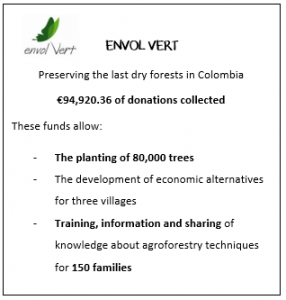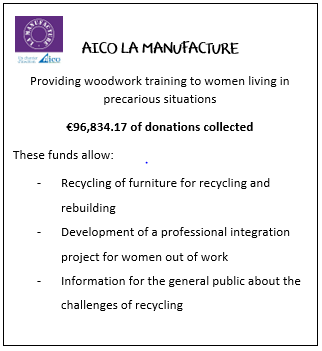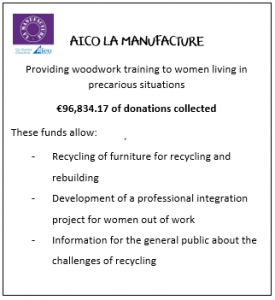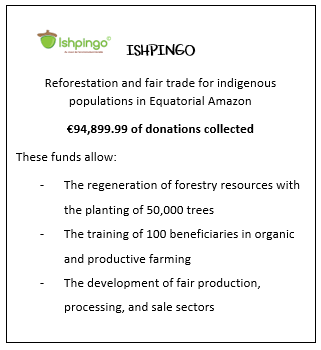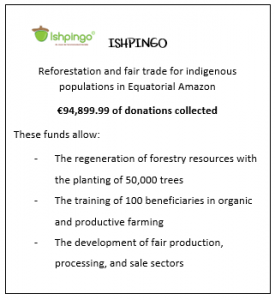 Thank you to the 3 million donors to the Arrondi operation in 2018!
At present, round up your purchases for the benefit of the Technedukua association which supports Kogi and Wiwa Indians to recover their land: here 
See the Forestever project
See the Ishpingo project
See the AICO project
See the Envol Vert project