Two new projects to promote the biodiversity in the Loire Valley
A few months ago, with the help of the Pays de la Loire region and other patrons, we launched a joint call for projects supporting the conservation and promotion of local-level biodiversity. Discover the two projects that we have chosen to support over the course of a year!

At the beginning of the year, we took part in a joint call for projects launched by the Pays de la Loire region, alongside the Engie, RTE, EDF and Biotope foundations, as well as the Club Mécènes du Patrimoine Naturel (Natural Heritage Patron's Club). After a joint pre-selection organised in April, over the summer members of the collective each chose the projects they wanted to support. The Maisons du Monde Foundation team selected two biodiversity conservation projects in Nantes and mainland France.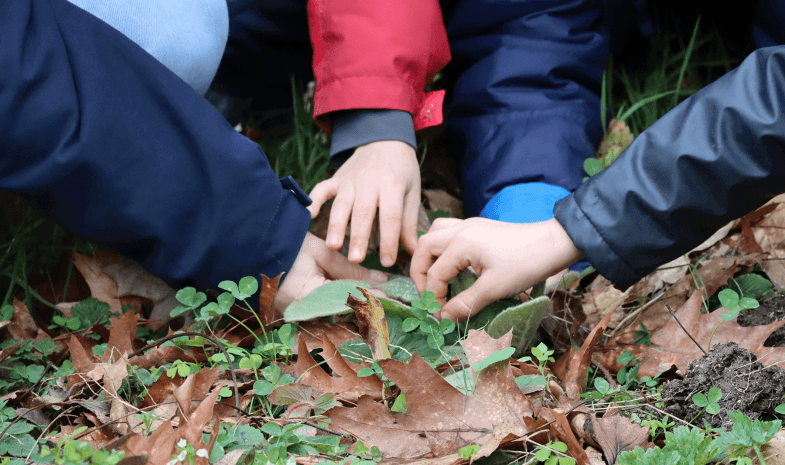 An oasis created by Le Lieu Utile in the heart of Bouguenais
Founded in 2016, Le Lieu Utile is an association based in Bouguenais that seeks to support the social and environmental transition of the city. Stretching across nearly 7000m2 (including 4000m2 of classified woodland area containing more than 134 trees), the association is currently running a forest garden project. This is part of its remit to reconnect with living things and to integrate trees and plants into our lives. It aims to help children, families and groups in Nantes to forge a new relationship with nature and living things.
To achieve this purpose, Le Lieu Utile has several projects:
strengthening the mineral and organic ecosystem of the soil by planting several different species;
developing their vegetable production through permaculture by planting seasonal, local and organic vegetables;
organising workshops and volunteering events for planting and maintaining the forest garden.
To find out more about Le Lieu Utile, visit their website.
Open Lande's ecological restoration of Mabon Island
Founded in 2018, the Open Lande association seeks to develop an economy that puts living things at the heart of our businesses by supporting leaders of ecological projects. For this, it relies on a community of more than 500 experts. Located in Nantes, the association has been based on Mabon Island since 2020, where it is developing a third place dedicated to projects with a human and environmental impact. The ecological restoration of Mabon Island forms part of this project and primarily consists of removing bitumen from a 100-m2 car park area and replacing it with vegetation during volunteering events. 
On Saturday, 24 September, we were there to take part in the first stage of the project — removing the impermeable layer from the ground!
Developing this space meets several objectives:
planting more vegetation in the city and promoting biodiversity;
developing a social connection;
creating a lush, green island in the city;
aiming for a low-consumption society and a circular economy.
To learn more about the Open Lande association, visit their website.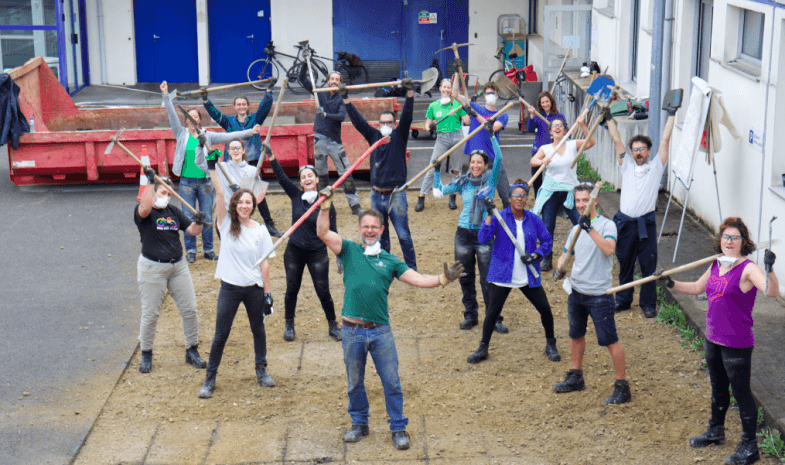 In addition to their environmental impact, these two projects in particular caught our attention as they raise awareness of the environment as well as educating about this topic through "doing things together" and creating open spaces for different groups wishing to learn.