Presentation of the Emmaus Trophées du Réemploi Awards: discover the 2019 winners!
On Friday 14 November 2019, the Emmaus Trophées du Réemploi Awards were held in Norges-la-Ville, near Dijon. A look back at this event which rewarded 3 winners!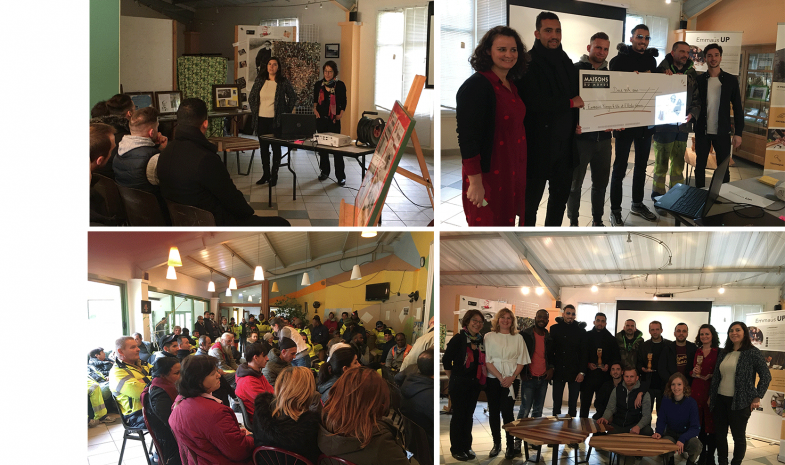 Resulting from the partnership between the Maisons du Monde Foundation and Emmaüs France, since 2018, the Emmaus Trophées du Réemploi Awards have rewarded the creativity of Emmaüs associations and the recycling of materials.
This year again, the competition has launched a major challenge for people supported by the Emmaüs movement: to give a second life to objects initially destined to be discarded thanks to upcycling techniques.
A challenge that is so successful among Emmaüs structures that two projects ended up being rewarded by the jury of this 2nd edition!
The Jury's joint prize
The first joint prize of the Jury was awarded to Emmaüs Norges for its coffee table, designed in the frame of the Emmaüs UP workshop initiated by the Dijon designer Mathisse Dalstein. Its specific feature is its top made entirely from different pieces of wood but also from furniture waste. "My view has changed and today I saw waste as a resource", explained Illiès Toubal, a member of Emmaüs Norges who participated in the production of the table. "I am very proud to have managed to design an item of furniture that has meaning. "
The 2nd joint winner is the Atelier Emmaüs for its Lucie shelf, which takes its name from the secretary and co-founder of the Emmaüs movement: Lucie Coutaz.
Comprising wood destined to be discarded, the small shelf that can be used as a trinket compartment constitutes one of the five objects from the Atelier Emmaüs range. "Recycling work is never easy and has a cost, but it is also very rewarding", explains Anne Caillebotte, a representative of the Atelier Emmaüs in charge of sales development.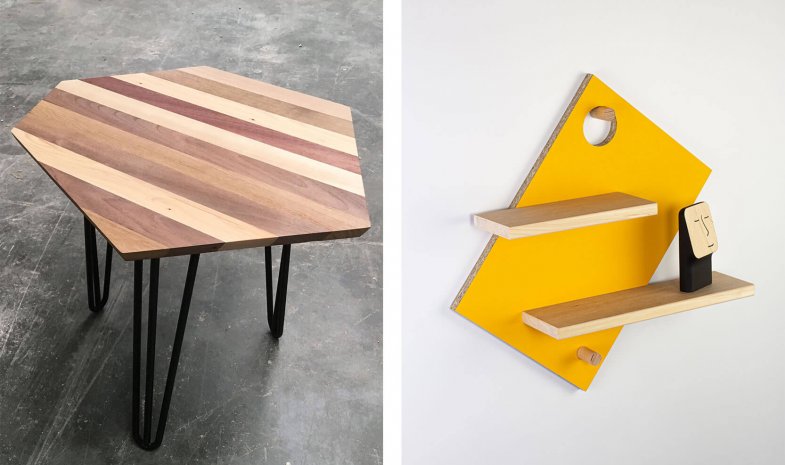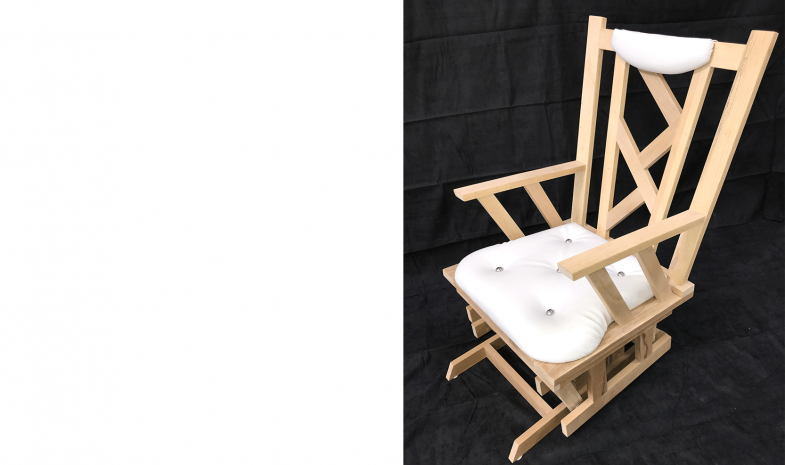 The public's prize
This year, the public's prize was awarded to the rocking chair presented by Emmaüs Cahors inspired by the Canadian style. "This idea came to us after receiving one in a very poor state as part of a donation. We decided to completely change the design in order to obtain a more modern result", explains Ylber Koxha and Julien Barthez, its manufacturers. It took more than 30 hours of work to produce this armchair what with the search for materials, the sanding of the wood, the cutting of each part, the assembly, and the production of the cushions. A long project that has now been rewarded by the public!