Support the Planète Urgence association with the ARRONDI operation at all Maisons du Monde stores in France
In Indonesia, the Planète Urgence association works with local populations to restore forests along the coastline of the island of Borneo. A great project that you can now support with ARRONDI en caisse!

From 17 February 2020, 100% of the micro-donations received via the ARRONDI en caisse operation will be paid to the Planète Urgence association for its project "Restoring the forests of the Borneo coastline".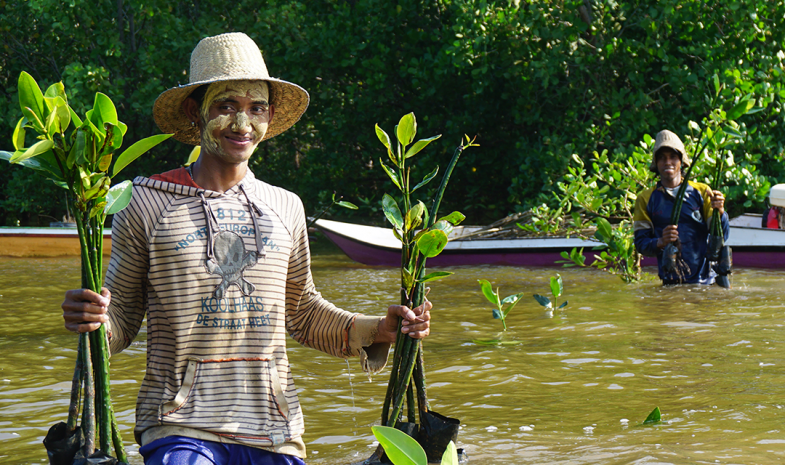 Focus on the forest restoration project led by Planète Urgence
Home to a large percentage of the world's biodiversity, the tropical forest of the island of Borneo is under threat from human activities along its coastline (animal breeding, oil business, etc.). These activities are particularly damaging to the mangrove, a forest that grows in the water.
To restore the mangrove and protect its environment, Planète Urgence's project is to replant trees with the help of local populations. The association also wants to offer populations alternative economic activities, such as sustainable shrimp farming.
The funds collected via the ARRONDI operation will help to:
Plant 135,000 trees in order to restore the natural area of the mangrove
Train 45 farmers in planting techniques
Train 30 fishermen in sustainable shrimp farming
Raise awareness among 800 schoolchildren and 3,000 villagers of the challenges of climate change
To find out more, visit the project page on the Maisons du Monde Foundation website or the association's website!