The actions of the Fund and its partners in 2019!
Our actions in 2019
2019 was another critical year for forests, with fires increasing and intensifying around the world. We are therefore determined and enthusiastic about continuing to support projects that primarily focus on tackling issues on the ground. This year, we're proud to have once again supported 25 associations joining forces with locals in countries of the Global South to fight daily against deforestation and recover wood in Europe. The Fund's results in numbers and actions for the year 2019.
 "There are as many associations as there are philanthropists. How can we be philanthropists? How could we not immerse ourselves fully in an association or a project once we get to know it and support it? It's not just about donating money or getting involved in its activities but trying to understand what it really needs to be able to sustain its activities and grow. That's how we made progress this year, by forging a close dialogue with the 25 associations we support, bringing them together to come up with the next Aux Arbres event, focusing on growing little nuggets like MiniBigForest or by supporting the communication campaign Derrière les Arbres (Behind the Trees) with the non-governmental organisation Envol Vert and the YouTuber Baptiste Lorber.

That's because forest conservation is a topic that people still need to be educated on for it to be properly understood. Our links far and wide, the hard work of people on the ground despite the climatic hazards and all sorts of other difficulties have taught us that donations alone are not enough to make a difference. It takes time, versatility and support. I don't believe we have to support hundreds of associations — we should instead focus on dozens with a view to helping them grow, adapting to their needs more than they have to adapt to ours. Being a philanthropist is also about learning to let go of results and appreciate the quality of a transparent and trusting relationship."  

Fabienne Morgaut, Director of the Maisons du Monde Fund 
A WORLD OF PROJECTS
In 2019, the Fund supported 25 projects in 12 countries, distributed across the 3 major rainforest basins and in Europe, wherever there was an urgent need for action.
FOREST CONSERVATION
Although they cover just 7% of our land surface, rainforests play a vital role in our planet's natural balance. Yet they are disappearing at a rate of 15 million hectares per year! Based on the urgent need for action, the Fund supported 17 projects in 10 countries in 2019 to promote the emergence of forest conservation models for the benefit of—and led by—local populations.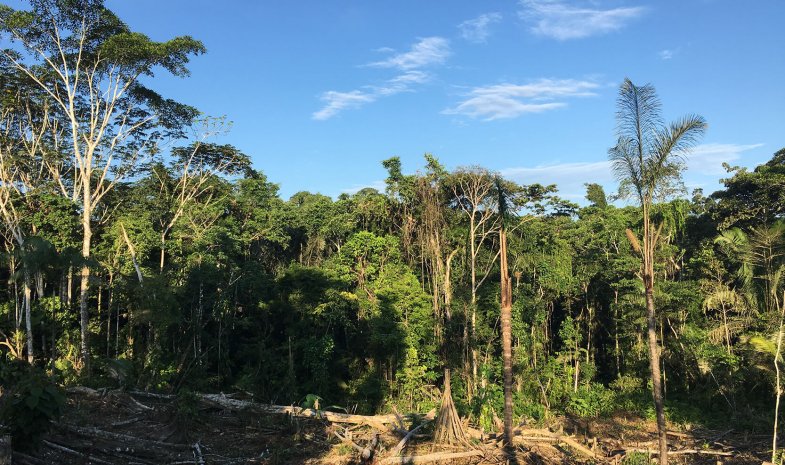 "Forests are one of the most diverse terrestrial ecosystems. Preserving them means preserving a reservoir of life on Earth. Life in the forests is fragile, and the delicate balance is threatened at all latitudes and in all ecosystems. Insects, birds, amphibians, reptiles, mammals and woody species all live in forests, and there are even pink dolphins living in the fresh waters of the Amazon. What's more, 15% of the world's plant and animal species are found in this particular forest basin. The Amazon basin is also a major centre when it comes to the domestication of species and is home to 45% of plants grown in the Americas.

Humankind may be a destroyer of its own environment, but it can also preserve and enrich it. In the Colombian Amazon, rapid population growth around the city of Leticia and the westernisation of people's lifestyles are threatening indigenous populations, who are trapped in a consumerist world that is disrespectful of nature. With communities eager to make their forests an abundant source of goods to support their needs, the Forestever programme promotes the conservation and multiplication of useful species and the transfer of knowledge to younger generations."

Maïkov Dumas, Founder and President of the Forestever association
RECOVERING WOOD
By giving wood a second life, the integration structures at the heart of the circular economy prevent any further, unnecessary drain on the raw material. But beyond merely recovering a material, it is also a matter of reconditioning people and their work. In 2019, the Fund supported 9 projects in France and Spain.
 "More than 7 million tonnes of wood waste is produced in France every year—the equivalent of 1000 Eiffel towers—and only 75% is recovered! The ambition of the SoliBalsa project is to recover scraps of Balsa wood — an exotic wood from South America that is used for building boats. The project will eventually make use of 800 m3/year of scrap that is currently being burnt to manufacture plywood and laminated panels with "balsa soul" as well as interior doors. 

This recovery process will be carried out at the ESAT (Etablissement et Service d'Aide par le Travail — French vocational rehabilitation centre) in Les Herbiers, Vendée department, 3 km from where the scrap is produced. In the long run, the project will save more than 3000 balsa trees each year—which won't be cut down because they will replaced by existing scraps in France—while also benefiting around 50 workers with a disability. 

After two years of research, we managed to define a project that is fit for purpose and perfectly addresses two major expectations of French people, namely including all members of society and ensuring a more restrained and circular society, with a view to reducing the environmental impacts of our lifestyles. Thanks to the support provided by the Fund, its employees and committed customers, the project will now be able to get off the ground. Thank you and well done everyone."

Damien Demoor, President of the Handicap Travail Solidarité (Solidarity for people with a disability through work) association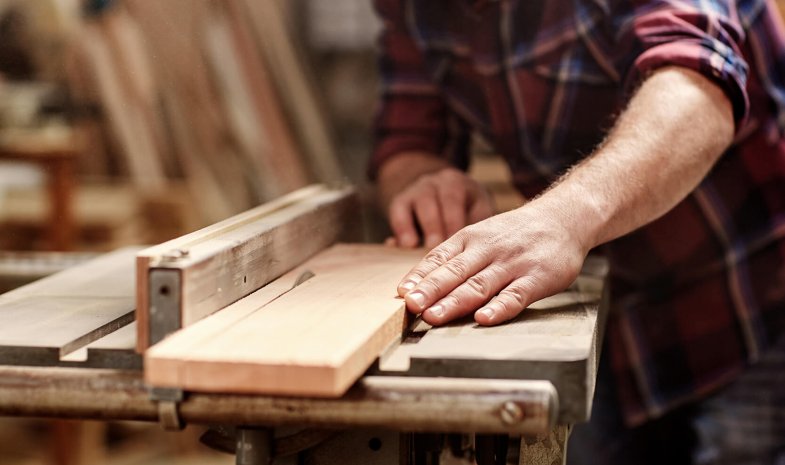 RALLYING AROUND THE ENVIRONMENT
Because forest conservation requires a necessary awareness and a shift towards action at both the individual and the collective levels, the Fund supported and implemented citizen mobilisation programmes in 2019 to reconnect people with nature.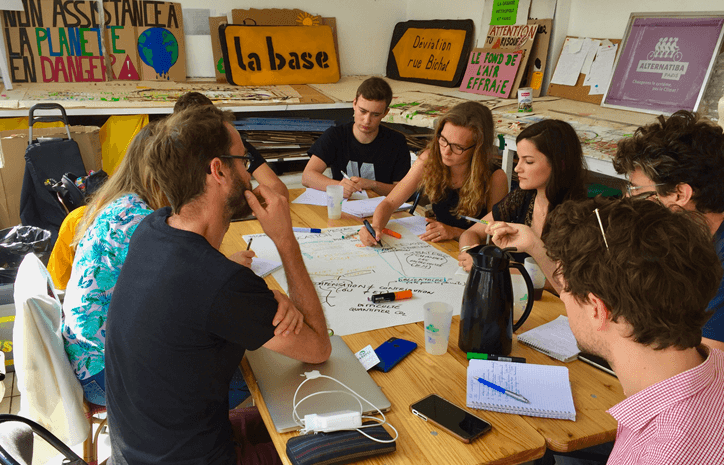 "Faced with the urgent need to preserve forests and restore ecosystems tree by tree, we must mobilise all civil society actors, including citizens, associations and businesses. It is the sum of our actions—their complementary and diverse nature—that enables us to provide a collective response to the challenges we face. Let us draw inspiration from trees in the forest, which cooperate to survive while competing for light. Now is the time to combine our efforts!

For over three years, through the all4trees community, we have been jointly laying a fertile ground for genuine cooperation among committed actors who are dedicated to implementing collective responses. Because the Maisons du Monde Fund and all4trees share this same ambition, we support their community and their teams trust us to support them in preparing the second edition of the Aux Arbres event.

Together, we are a force to be reckoned with!"  

Jonathan Guyot, Co-founder of the all4trees community
SPOTLIGHT ON ARRONDI EN CAISSE IN 2019
ARRONDI en caisse is a powerful lever for mobilising Maisons du Monde's customers because from acorns grow oak trees: we reached the EUR 1 million mark in 2019. In a nutshell: THANK YOU!
AUX ARBRES !
"Aux Arbres!" Beyond being an awareness-raising event, this is a rallying call for us all to individually and collectively preserve forests and trees across all territories. A genuine bridge between the general public and experts, Aux Arbres brings together an entire ecosystem of actors to wake up, find solutions and act!