Supporting associations
The LEXI project
France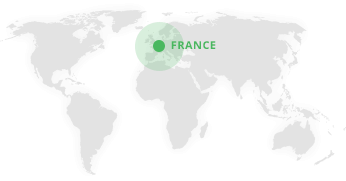 Back to the list of projectsSupporting associations
Supporting people and reusing waste in a spirit of solidarity and circular economy.
The LEXI project
Project leader


Duration of the partnership
2016-2018
Location
France
See on the map
The project goals
The LEXI project is part of the Atelier du Déchet au Design [Waste to Design Workshop] Created in January 2014, this is a job training program producing new objects from the waste collected from local companies and associations. The materials collected are sorted and upcycled in the workshops of API'UP. Industrial upcycling involves working with an industrial designer to standardise processes.
The Lexi reclaimed wood module is one of the most popular products developed using the principles of ecodesign and local circular economy.
A range of furniture composed of this module is created to provide advanced job skills training to vulnerable people.
The Lexi modules are designed to be stacked to create shelving units, display units or room dividers depending on what the consumers want. Ecodesign not only uses reclaimed materials but also produces modular units that optimise space and transport logistics. The Lexi collection is now available in 20 different versions.
The project of API'UP locally addresses strong social demand stemming from high unemployment and job insecurity, in keeping with the principles of ecodesign and circular economy.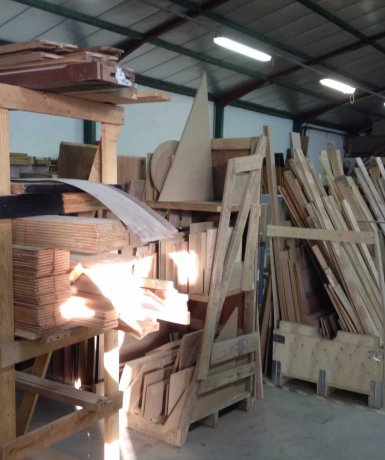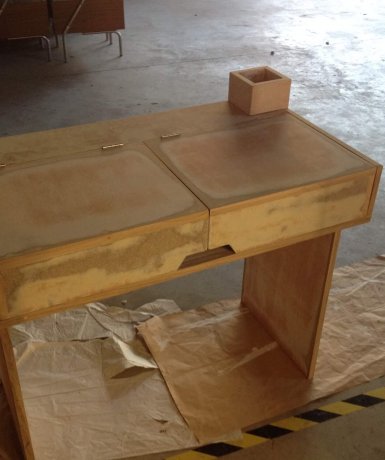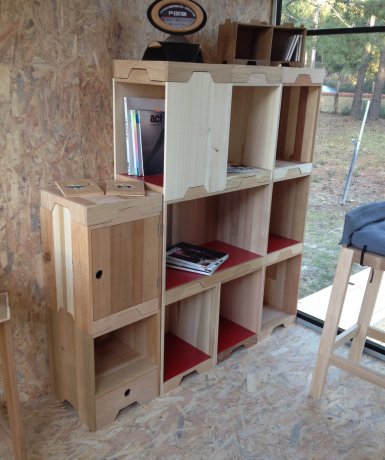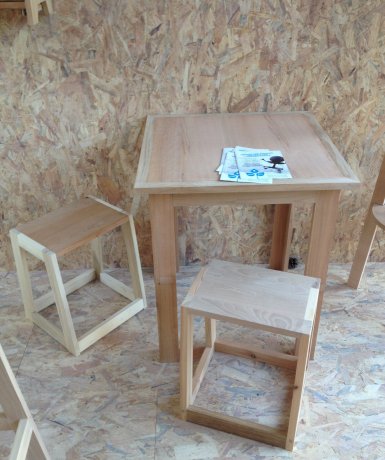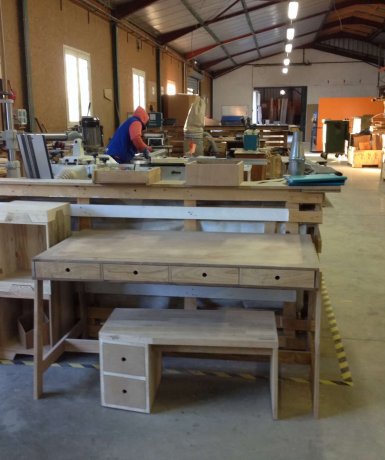 The Beneficiaries
Fourteen employees in the job training program produce the Lexi range, supervised by two managers and a social worker who provides career guidance.
The project benefits
API'UP employees work on a technologically innovative product using advanced processes, improving their employment prospects in skilled trades. By developing working skills, they move forward on the path to employment. In addition, the project empowers the employees: after the first three months of support, mostly in connection with their social problems, they become fully responsible for many tasks. 16 technical and professional milestones are set up to accommodate people with different skill sets through an individualised system.
The Lexi module won the both the jury prize and the people's choice prize at the Ecodesign awards organised by the CCI of Les Landes, ADEME and the Ecodesign Centre in Bègles on March 26, 2015.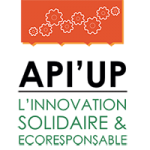 Project leader API'UP
The Association API'UP, a job training program created in 2012, develops solidarity-based economic activities in the circular economy. API'UP promotes the social inclusion and employability of vulnerable people, by combining social, technological and environmental innovation in a spirit of sustainability, promoting recycling and upcycling of waste generated by local businesses, and protecting the environment and natural resources. API'UP began running its job training program, Atelier du Déchet au Design, in January 2014.
Website