Supporting associations
Conserving the Makay forests in Madagascar : a haven of biodiversity
Madagascar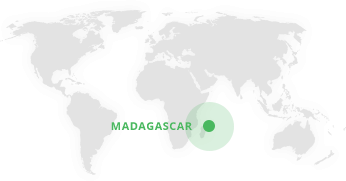 Back to the list of projectsSupporting associations
The food and financial security of local communities is key to safeguarding forest ecosystems in the Makay
Conserving the Makay forests in Madagascar : a haven of biodiversity
Project leader


Duration of the partnership
2021-2023
Location
Madagascar
The project and its challenges
The Makay : a sanctuary of biodiversity threatened with extinction
Located in southwestern Madagascar, the Makay massif is home to a record number of microendemic and endemic species that are either extinct or endangered on the rest of the island. Among them are 11 of Madagascar's one hundred species of lemur.
For millions of years, flora and fauna have taken refuge and evolved in these valleys that are hundreds of metres deep. Today, however, these deep forest canyons do not provide a good enough defence against poaching and fires started intentionally by farmers and breeders in the surrounding villages. Hundreds of thousands of hectares of forest cover have already disappeared, and deforestation is accelerating as groups of villagers temporarily move into the forests. During periods of famine, local populations are effectively forced to clear large sections of forest to create plots of farmland and take wild animals and tubers from the forest for food.
Fighting famine and diversifying the diet of people in the Makay to protect the surrounding forests
Over the last decade, Naturevolution has been working to conserve and restore the Makay's unique and fragile forest ecosystems. To achieve this, the association has rolled out a range of complementary initiatives, ranging from the protection of natural environments (forest rangers, reforestation, awareness campaigns) to the development of sustainable economic alternatives (beekeeping, agroforestry, ecotourism) and the improvement of local living conditions (various projects to promote access to education, healthcare, water, energy and food).
To learn more, take a look at the Makay project presentation video :
The MDM Foundation is supporting Naturevolution in its conservation and development project in the Makay. The funds provided will be used to:
Add a further 9 nurseries to the existing 7 to increase replanting capacity to 400,000 trees per year;
Train and equip 8 eco-rangers to provide continuous forest monitoring and raise awareness among tourists and villagers (who may be flouting the regulations that apply in the protected area) about the richness and fragility of the natural environments in the Makay;
Create 4 educational vegetable gardens and rice paddies to teach local populations about new, more resilient cultivation methods and seeds that consume less water, provide higher yields and reduce "hunger seasons";
Create 4 community granaries to control the price of rice and manage stocks throughout the year;
Offer free daily meals to schoolchildren in 4 villages using produce from the educational vegetable gardens;
Raise awareness among villagers of the links between climate change, reduced forest cover, less rainfall and food insecurity;
Create 3 educational apiaries and train around 60 beekeepers;
Train 20 ecotourism guides and set up 4 encampments (safari tents, composting toilets etc.);;
Create 2 fruit cooperatives at the north and south entry points to the Makay.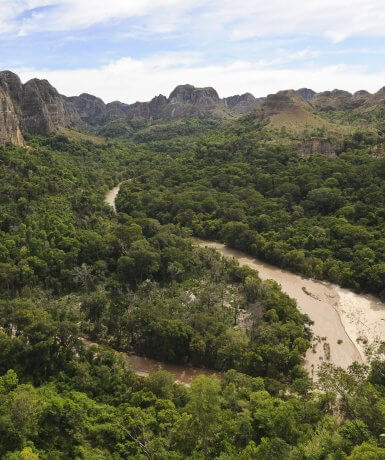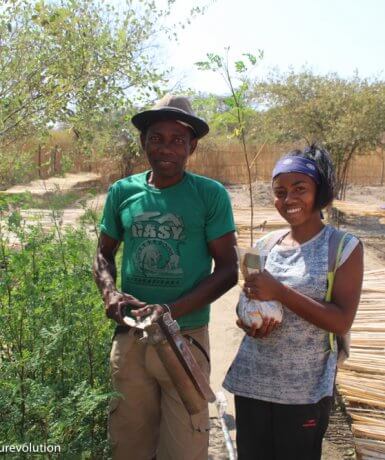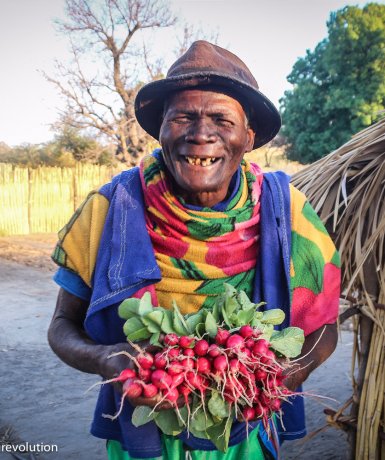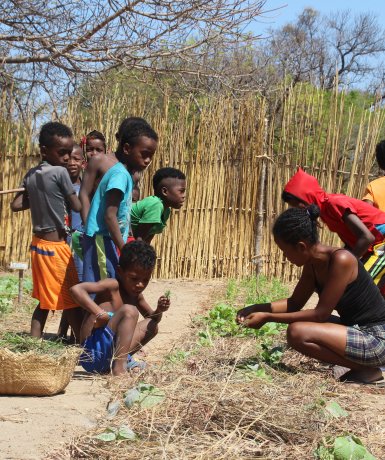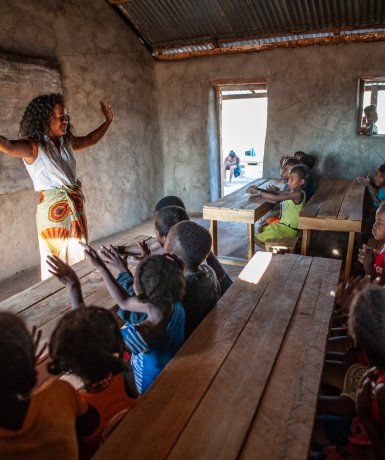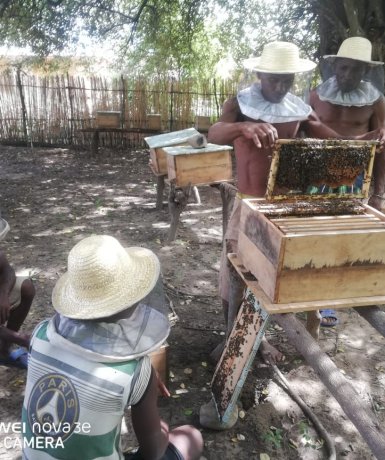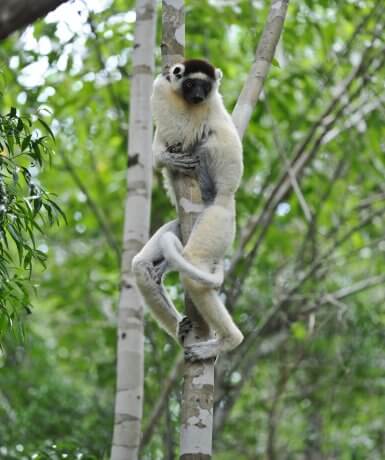 Beneficiaries
The project focuses primarily on 4 villages located downstream of the largest forest basins in the Makay (Ambalamanga, Tsivoko, Mahasoa and Antsakoazato), with a population of around 1200 inhabitants. All villagers will learn about environmental issues and the need to protect their forest drainage basins, and will also benefit from the economic and social development of their villages.
Almost 600 children will also benefit from the introduction of free school canteens and better schooling conditions. In addition, 250 people will receive training and payment (33 plant nursery workers, 20 farmers, 8 eco-rangers, 80 beekeepers, several dozen fruit pickers, around 20 guides, dozens of project leaders and a few chefs).
The small villages around the Makay, which are home to over 24,000 people, will also benefit from wood and other products (fruit, honey, medicinal plants etc.) from reforested areas.
The pros of the project
To combat deforestation and the loss of biodiversity in the Makay, Naturevolution has introduced a holistic conservation strategy. In addition to reforestation activities and effective forest monitoring, the issues of food insecurity, instability and illiteracy must be addressed in order to put an end to deforestation and subsistence poaching.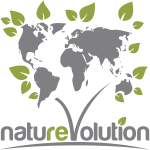 Project leader Naturevolution
Since 2010, the Naturevolution association has helped conserve the last remaining Terra Incognita areas, remote natural environments that are rich in biodiversity but highly threatened in the short to medium term. To do this, it is creating protected areas and developing economic and social development programmes in collaboration with the local communities that depend on them. At the same time, it is organising exploration and scientific research missions to improve knowledge about living things.
Website