Supporting associations
Restore the mangroves and coastal biodiversity of the Pandiyar estuary
India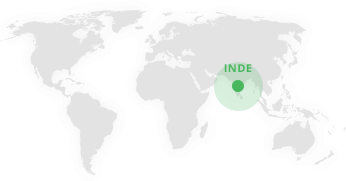 Back to the list of projectsSupporting associations
Favour the regeneration of the mangrove ecosystem of the estuary of the Tamil Nadu region set up the sustainable management of resources, a restoration plan for damaged ecosystems, and develop economic alternatives.
Restore the mangroves and coastal biodiversity of the Pandiyar estuary
Project leader
SEEDS Trust
Duration of the partnership
2019-2021
Location
India
The project and its challenges
The mangroves of the Pandiyar river estuary on the coast of the State of Tamil Nadu in India plays a key role in mitigating climate change in the region: capture of carbon, mitigation of the impact of cyclones, reduction of soil erosion, preservation of the water table, etc. However, these mangroves, including many tree varieties featuring on the IUCN's red list, are endangered despite the fact that it forms an ecosystem which provides many environmental and economic services for the village communities.
This gradual deterioration is a result of a combination of human activities, such as unsustainable fish farming, changes in the use of land for subsistence farming. The pollution of the estuary's water by toxic waste and liquids have contributed to damaging the area. As a result all of these factors have destroyed between 30% and 50% of the mangroves in the space of 50 years.
It is in this context that the SEEDS Trust association developed this project in 2008, which, in its pilot phase, involved the regeneration of the mangrove over an area of 20 ha in order to build a project methodology specific to the local environment.
The Maisons du Monde Foundation is supporting the second phase of this project which aims to replicate the results obtained on a wider scale and reach a larger number of communities. To that end, during the project, the association will be setting up reforestation campaigns involving the planting of 90,000 trees over a 45-hectare area of the estuary's wetlands.  Furthermore, SEEDS Trust will create an environmental education centre and organise 20 workshops on the theme of the preservation of biodiversity, the sustainable management of natural resources, and the project's challenges, in particular plastic pollution.
Finally, the project aims to train 100 young volunteers in the creation of sustainable economic activities: bee-keeping and the production of coconut oil.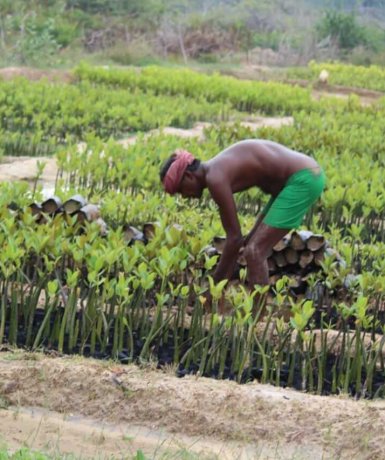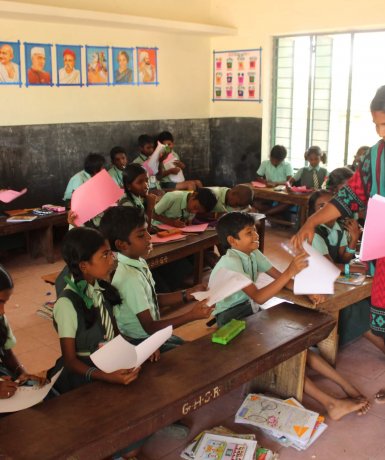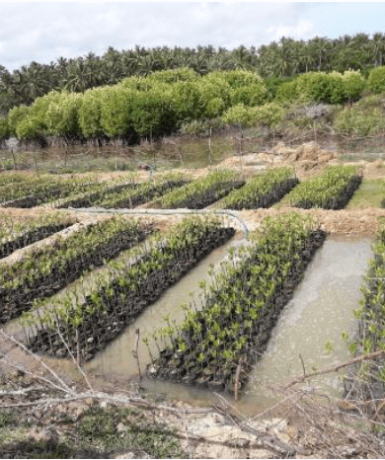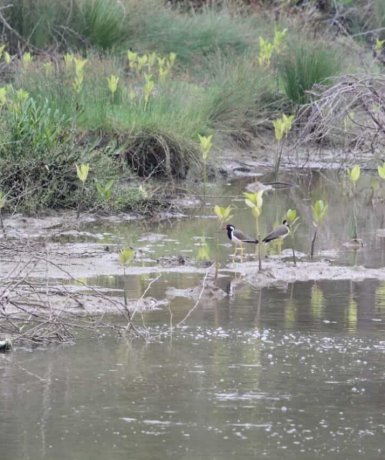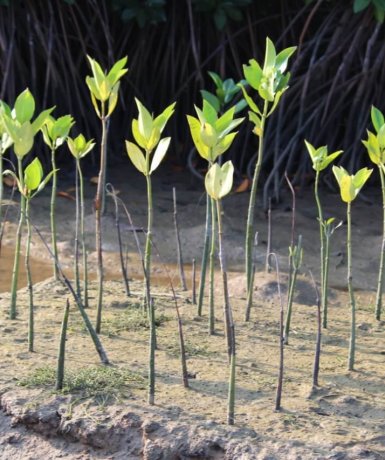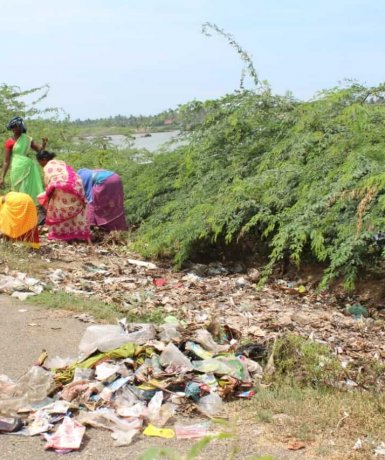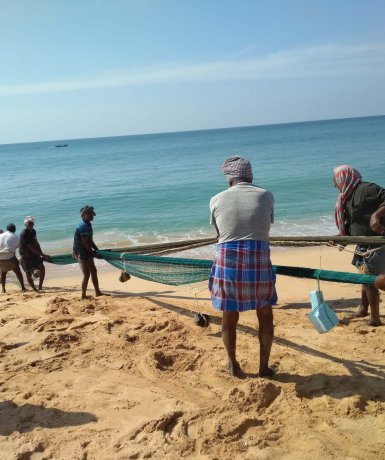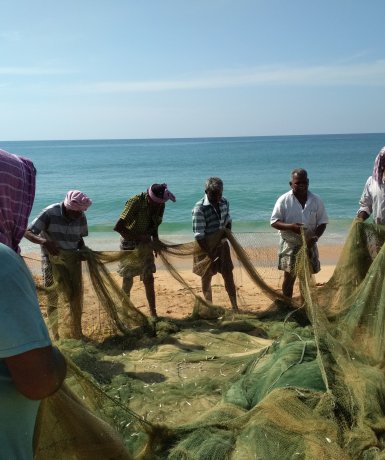 Beneficiaries
The direct beneficiaries are the communities of the 10 villages participating in the project, namely about 15,000 individuals.
The project's additional assets
Women and children have a central role in the project: the first in order to increase skills and address the problem of the role of women in Indian society, the second with a view to developing an environmental conscience by means of awareness-raising activities in order to resolve the urgent problem of pollution of the estuary's waters.
Project leader SEEDS Trust