Supporting associations
"Vergers d'avenir": Protecting and disseminating the cultivated biodiversity of the Mediterranean
France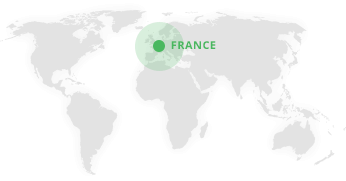 Back to the list of projectsSupporting associations
"Vergers d'avenir": Protecting and disseminating the cultivated biodiversity of the Mediterranean
"Vergers d'avenir": Protecting and disseminating the cultivated biodiversity of the Mediterranean
Project leader


Duration of the partnership
2021-2023
Location
France
The project and its challenges
The Mediterranean basin, one of the most threatened biodiversity hotspots
With 22,500 species of vascular plants, of which 11,700 are endemic, the Mediterranean basin is one of the world's most biodiverse regions. Unfortunately, the domestic plants in this area are suffering from severe genetic erosion, owing to deforestation, overgrazing and urban expansion, especially along the coast. Today, the region retains only 5% of its original vegetation cover, making it one of the four most changed hotspots on Earth.
In this context, the cultivation of a large number of plant varieties and species is a factor in maintaining genetic diversity. However, cultivated biodiversity has also been suffering from erosion for decades. In Provence, only a few species are planted, as they are more productive and profitable (vines and olive trees), with a limited field of varieties being cultivated. This variety selection, which promotes the standardisation of cultivated plants, further undermines the environmental balance and sustainability of agricultural production systems. Instead, traditional Provençal biological resources and agricultural techniques (multi-species and multi-varietal farming) could provide local responses to current climate change challenges by improving on the number of species and varieties grown in significant areas.
Preserving Mediterranean plant species, and the associated regional know-how, to serve the socio-economic development of the lands
The Conservatoire Méditerranéen Partagé (CMP) has initiated and rolled out a support programme for the creation of orchards in order to preserve and promote local varieties typical to the Mediterranean basin. A first pilot phase of the project (2019–2020) has already made it possible to plant some orchards, mainly in Provence. The association now wants to expand its actions into other regions in order to increase the protection of this Mediterranean heritage and to truly contribute to their resilience in the face of global change.
To find out more, we suggest you watch this video outlining the programme:
The MDM Foundation supports the Conservatoire Méditerranéen Partagé as part of its "Vergers d'Avenir" programme. The funds provided will make it possible to:
Support the planting of ten orchards (prior analysis of sites, design of orchards and study of maintenance procedures, research and selection of species and varieties);
Plant 2000 trees of 10 different Mediterranean species;
Preserve 100 of the area's rare and/or ancient fruit varieties;
Organise training days/technical workshops on agro-ecological practices and the challenges of protecting cultivated biodiversity.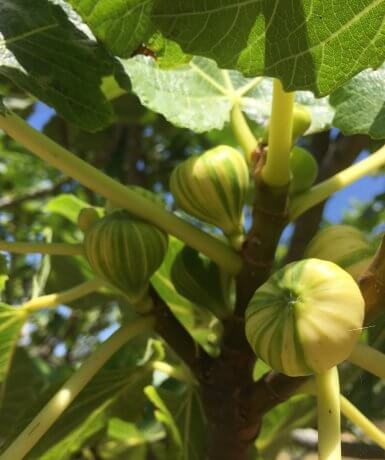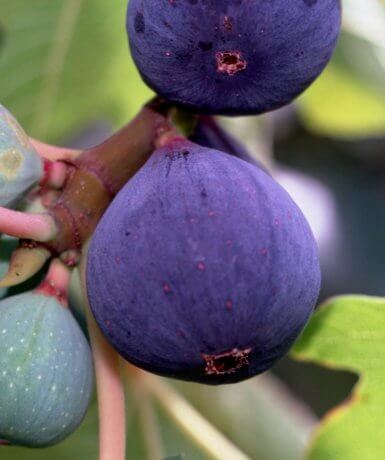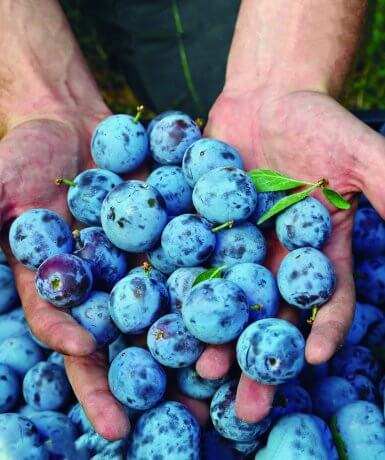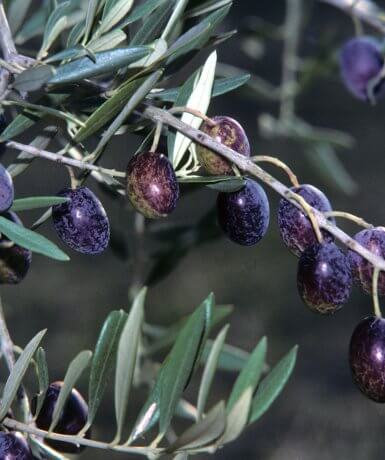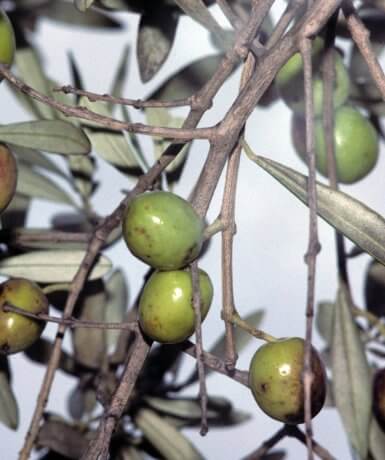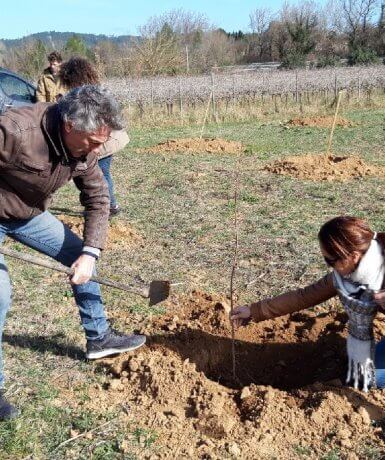 Beneficiaries
Ten project leaders (public or private) will be supported in planting their orchards.
Associations, particularly those that work on social and professional integration, and students from the agricultural school of Provence Verte, will also sometimes be mobilised to help with the planting and/or maintenance at certain orchards.
The orchards will eventually be special places of mediation (information, awareness, education) on the issues of cultivated biodiversity and global change. Between 100 and 1000 people a year will be able to visit the orchards that are being designed, with project leaders envisaging a real educational dimension.
The pros of the project
All project leaders are networked in order to share and capitalise on each other's knowledge and experience.
In addition, thanks to the partnerships that the CMP has developed, since it was established, with institutions dedicated to phyto-genetic resources and agro-ecology (INRAE, GEVES, Agribio, agronomy schools, agricultural schools etc.), some orchards will support scientific work (e.g. observing flowering dates on different varieties of the same species).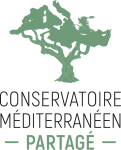 Project leader Conservatoire Méditerranéen Partagé
The Conservatoire Méditerranéen Partagé is a general interest association governed by the French law of 1901, bringing together a network of public and private actors who specialise in the conservation, use and promotion of the cultivated biodiversity of the Mediterranean.
Website