Supporting associations
"Les ReCréateurs" Workshop
France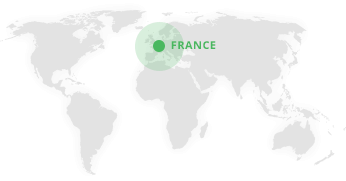 Back to the list of projectsSupporting associations
Increasing the employment prospects for vulnerable populations thanks to the "Les Recréateurs" job training program focusing on upcycling wood products.
"Les ReCréateurs" Workshop
Project leader


Duration of the partnership
2017-2022
Location
France
See on the map
The project goals
The Re-créateurs project was developed based on two observations:
Much of the furniture donated to the Emmaüs Défi job training program is damaged and sent straight to the recycling centre
The Association wants to develop the employment prospects for people in job training programs.
The Workshop trains people in job training programs to design unique objects by upcycling wood furniture, to be sold in Emmaüs shops at affordable prices.
This work promotes imagination and self-esteem by creating wood furniture with a high human value. It also enables the employees to develop woodworking skills and enrol in training programs leading to certification.
After three years of partnership with the Foundation Maisons du Monde, the workshop « Les ReCréateurs » now represents an inovating projets thanks to its social and environemental approch. It allowed unique creations !
Back on the results of the main actions:
390 created furniture and 148 diverted furniture
9 employees joined the workshop "Les ReCréateurs"
A dozen of ephemeral sales and events
The renewed partnership in 2020 promises to deepen the circular economy approach while ensuring the sustainability of the project by consolidating the economic model.
The objectives of the partnership's renewal :
Deepen the circular economy approach : continue to increase the recovery rate of wood waste
Strengthen the business model of the workshop to consolidate this new revenue-generating activity : mass production with a steady-state rate of return; and create a neater identity with an artistic direction approach
Increase the employability of people in the integration process: Training at the CQP + Speaker in revaluation of furniture and layout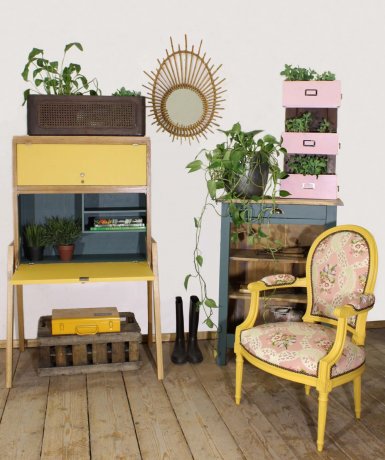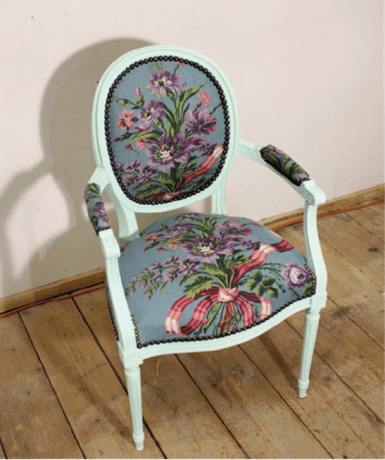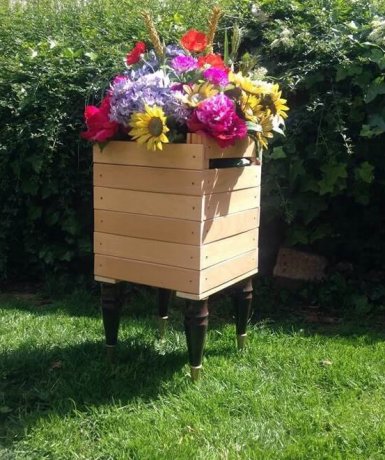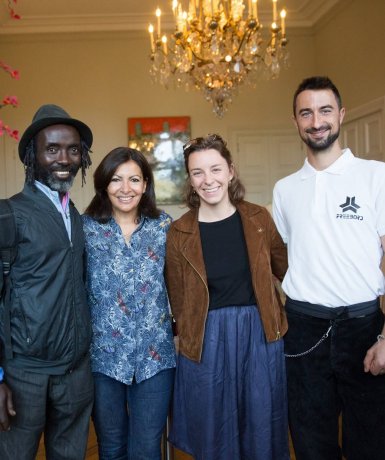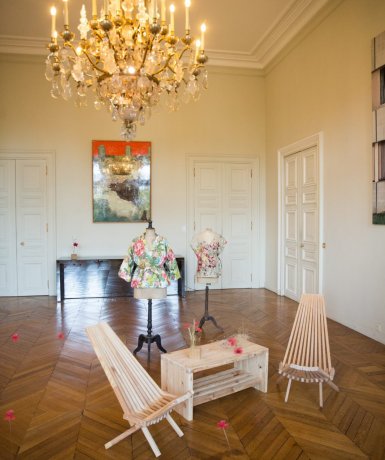 The Beneficiaries
The workshop "Les ReCréateurs" allows the training of employees in integration, meaning unemployed people with social and professional difficulties.
This work promotes the imagination and the development of self-esteem through the creation of wooden furniture with strong human value. Above all, it allows employees to develop craft skills in carpentry, and to access qualifying training.
The project benefits
The Emmaüs Made Workshop is an innovative way to provide job training by developing trainee's skills in upholstering, painting and especially woodworking. The result is unique, aesthetic and useful objects, developed by upcycling wood as part of a sustainable circular economy process.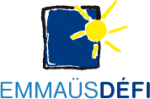 Project leader Emmaüs Défi
Emmaüs Défi is a laboratory of social innovations and a job skills training program developing solutions to combat exclusion and provide dignity. Job training activities include the collection, sorting, recycling and sale of second-hand items. The Emmaüs Défi job training program was created in 2007.
Website