Let's all support FORESTEVER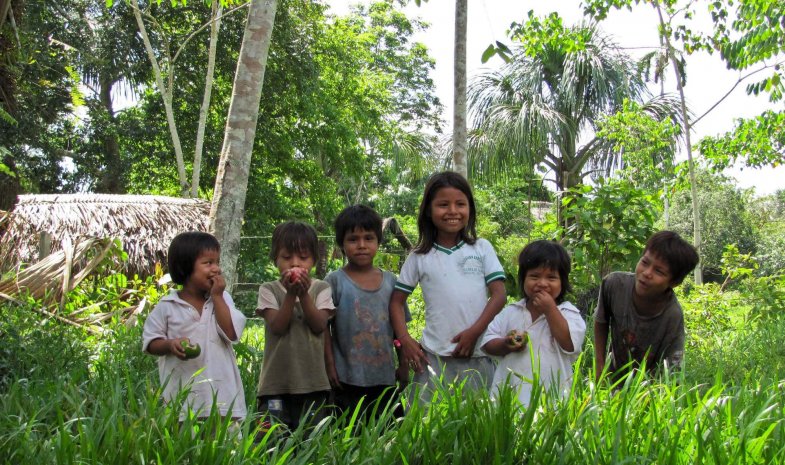 FORESTEVER is the current recipient of the ARRONDI Round Up at the Register program at all Maisons du Monde stores!
From 15 January to 14 April 2018, 100% of the micro-donations made via Arrondi will be donated to the association Forestever for its project "Protect the Amazon rainforest in Colombia".
Selected during the 2017 Call for Projects by the Maisons du Monde Foundation to receive three years of support, this Forestever project works with local populations in the Colombian Amazon to protect the Amazon rainforest. The NGO sets up agroforestry models focusing on reforestation, biodiversity promotion and preservation of the way of life and traditions of the communities.
In Colombia, FORESTEVER supports 4 indigenous Ticuna communities, giving them the time and wherewithal to protect and enrich their forest to sustain the resources for local crafts and the day-to-day needs of the communities.
Demonstration nurseries have been set up with the local schools to grow tree species that are useful for crafts and everyday activities. Four conservation areas, delimited and defined by the communities, have been created to preserve overexploited tree species. The project calls for planting approximately 20,000 trees and protecting mother trees.
The forest is the main resource of the indigenous communities in the area, in economic terms as well as cultural and spiritual terms. These communities are the first to be affected by deforestation, caused mainly by population growth in Leticia and overexploitation of resources.
By protecting the forest we are also helping sustain the communities and their cultures.
Read more about FORESTEVER