Supporting associations
Preserving the last forests for the cotton-top tamarin monkey
Colombia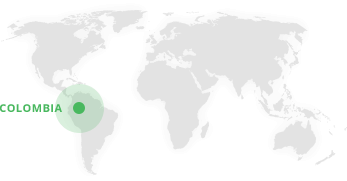 Back to the list of projectsSupporting associations
Implementing three projects involving agro-forestry, silvopastoralism and the search for economic alternatives to deforestation
Preserving the last forests for the cotton-top tamarin monkey
Project leader

Duration of the partnership
2018 -2020
Location
Colombia
See on the map
The project and its aims
Colombia is one of the world's most remarkable countries in terms of biodiversity. But this is threatened by agriculture and cattle-breeding. On the Caribbean coast, the dry tropical forest, which is the unique habitat of the cotton-top tamarin monkey, has almost completely disappeared.
Since 2014 Envol Vert has been working on the "Noyer Maya" project with a group of small landless farmers to introduce sustainable agricultural and pastoral systems. In three years this project, with backing from Man&Nature and the Maisons du Monde Foundation, has enjoyed considerable success: 36ha of forest have been restored and farmers have learned agro-forestry skills, set up an association called ASOCALIM and enhanced their living conditions by selling products made from the fruit of their allotments (jams, Noyer Maya products, etc.).
The Noyer Maya, a tree said to have magical properties, was introduced on to the land worked by the farmers because it has the twin advantages of stimulating biodiversity and providing food for man and cattle thanks to its grains and leaves.
The success of the project led Envol Vert to replicate it in three other areas along the Caribbean coast with a view to establishing a network of micro-projects and silovpastoralism and thus amplify the impact.
There are three mutually-beneficial strands to the project: setting up agro-forestry and silvopastoralism systems, which advance reforestation across 140 ha, and planting more than 80,000 fodder trees, timber trees and fruit trees. The three new target communities – which are afro-descendant and/or displaced – will be given training in sustainable farming techniques and establishing a production chain. In addition, the project will foster discussions and the application of learnt lessons across groups of small farmers as well as the promotion of knowledge and entrepreneurship by developing similar projects. The objective of this project is nothing less than to bolster civil society (local small farmers, micro-associations and women) by giving communities the tools for managing their futures.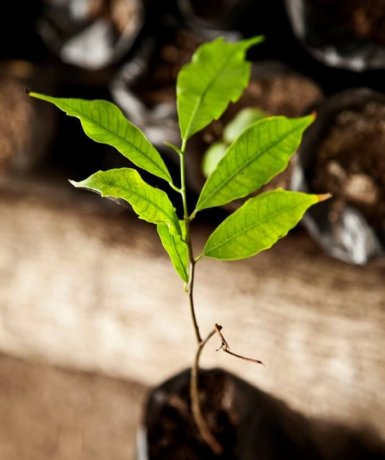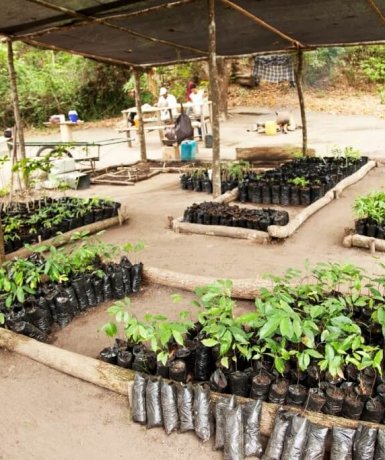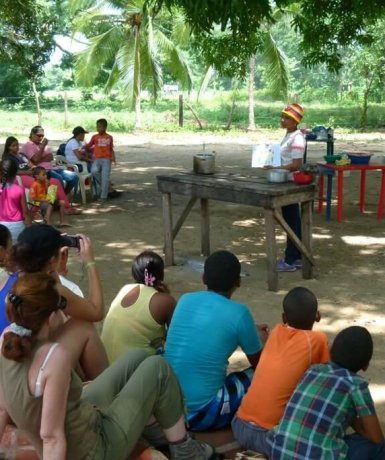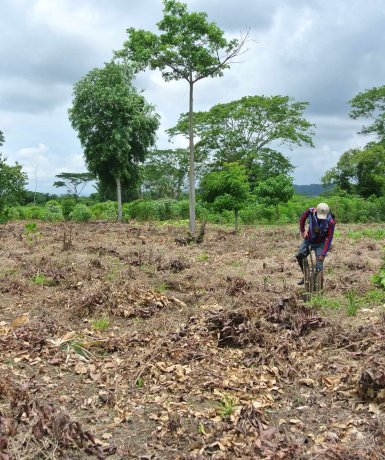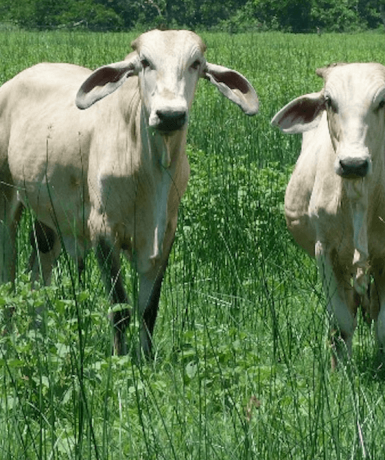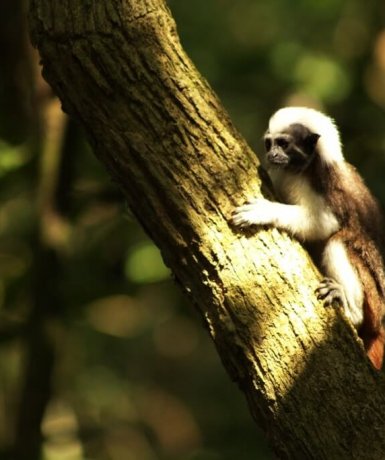 The beneficiaries
The beneficiaries of the project are groups of small landless farmers. In these areas the project is geared primarily towards groups of African-Colombian and/or displaced farmers who have been victims of armed conflict. Women will be assigned pride of place in the work. Awareness-raising activities will be run for children and youths.
It is estimated that the project will reach some 90 direct beneficiaries and that 150 families will be indirectly affected thanks to training/awareness-raising actions that will be open to the whole community beyond direct beneficiaries.
Local public authorities will also be targeted by awareness-raising activities about sustainable methods of production. The restoration of the dry forest and its waterways will benefit inhabitants of the entire region, as will the implementation of chains of processed production, which will generate new local consumer products.
What makes the project special
The project is based on participative management and aims to create tools enabling the transfer of skills between Envol Vert and communities and between communities themselves.
Ultimately, the aim of the project is to develop a network along the Caribbean coast of small farmers trained in agro-forestry and the use of Non-Ligneous Forest Products (grains, natural plant extracts, oils, etc.). Positioning small farmers as drivers of knowledge and innovation means actively harnessing and making new use of small farmers' skills and promoting a strong vision of their place and role in civil society.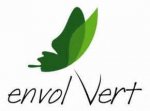 Project leader Envol Vert
Envol Vert is an association created to protect forests and support rural development.
Since 2011, it has been working to preserve forests and biodiversity in South America and France, while creating strong links with local populations to promote their conservation initiatives, participate in sustainable rural development and cultivate economic alternatives to deforestation. Envol Vert is also heavily involved in raising awareness of these issues through education and impact campaigns.
Through the actions of the association, 163,000 trees have been planted in Nicaragua, Peru, Colombia and France.
Website