After WE LOVE GREEN, we headed to the Nuits des Forêts (forest nights) festival!
To allow as many people as possible to enjoy connecting with trees, we organised free public workshops on Saturday, 18 June at the Nuits des Forêts festival in Marseille and Vigneux-de-Bretagne, near Nantes, and on Saturday, 25 June in Arcachon Bay. Let's look back at the event!

Throughout June, the Maisons du Monde Foundation ran activities on <Re>connecting with trees to raise public awareness about the need to protect them. As part of this, after WE LOVE GREEN, we joined the Nuits des Forêts festivals running 17–27 June 2022. This annual festival, centred on environmental commitment, offers free public events throughout France to explore subjects like biodiversity, forest management, art & ecology, and reconnecting with trees.
Our programme at the festival 
A <Re>flowering workshop to craft wreaths and jewellery from plants as a way to <Re>establish a link with nature
<Re>action tips gleaned by measuring your daily impact on forests and learning simple tricks to better take care of them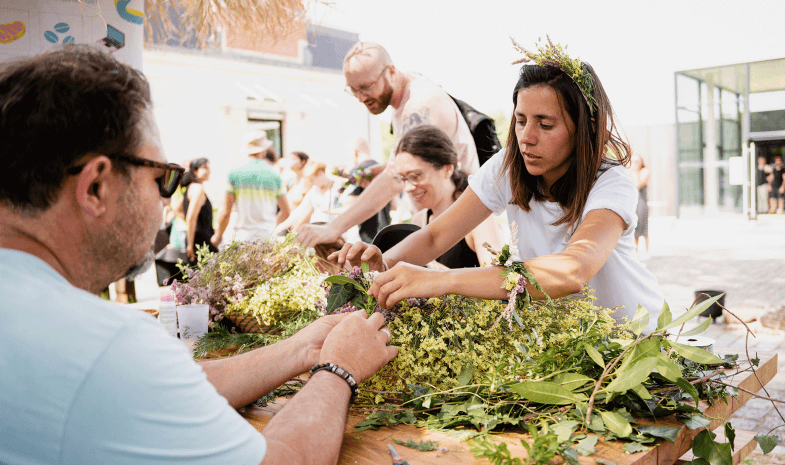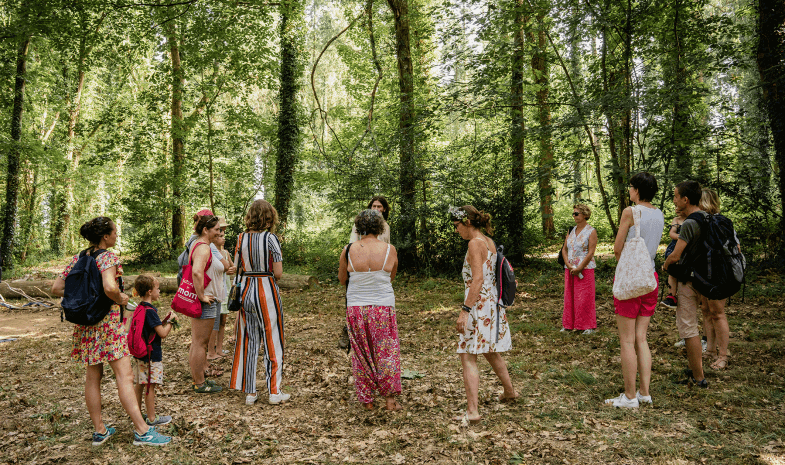 Workshop locations
In Vigneux-de-Bretagne (44), the workshops ran from 11:30 to 19:00 on Saturday, 18 June at the Domaine de Land Rohan. People could also sign up for other free forest activities at the festival: yoga, plant or birdwatching walks, a dance show, concert and more! 
In Marseille (13), the workshops took place in front of the Château Pastré, in Parc de Montredon, from 14:00 to 18:00 on Saturday, 18 June. Other free activities were available during the festival too, such as themed walks, forest biodiversity workshops and a jazz concert. 
In Morcenx-la-Nouvelle (40), the workshops were held in the Arjuzanx nature reserve on Saturday, 25 June from 14:00 to 18:00. Festivalgoers could enjoy many other art- and forest-themed workshops throughout the day, such as drawing classes, or embroidery and weaving with plants.