Supporting associations
Preserving biodiversity and protecting chimpanzees
Tanzanie
Restoring the natural habitat of chimpanzees in Gombe National Park
Preserving biodiversity and protecting chimpanzees
Project leader


Duration of the partnership
2021-2022
Location
Tanzanie
The project and its challenges
In 50 years, 70% of these great apes have disappeared as a result of deforestation, stemming from land being used for farming, pastures, as well as mining and other activities. Despite being the smallest national park in the country, Gombe National Park in Tanzania is home to remarkable biodiversity including many endangered species such as chimpanzees, tree pangolins and even elephants. This abundance of flora and fauna is threatened by the pressure placed on their resources, as well as the fragmentation of their habitat. As a result, there is an urgent need for sustainable practices that ensure people coexist harmoniously with their environment.
The Gombe project focus on two key areas:
Exceptional research at the Gombe Stream Research Centre
Starting from the chimpanzee communities initially studied by Jane Goodall to their present-day descendants, this is the world's longest-running study on wild primates. Research at Gombe continues to provide unique and dynamic applications, linked to both human behaviour and health.
Chimpanzee research focuses on life stories, by tracing individuals, their communities and families through time and different situations. This is recognised by scientists as the "Jane Goodall approach" and is followed to this day at the Gombe Stream Research Centre led by Dr Deus C Mjungu.
"TACARE": a conservation and development programme focused on local populations
Jane Goodall created the TACARE programme in Gombe, a flagship conservation and development project that aims to respond to local issues of economic and sustainable development, while also replenishing areas that were previously destroyed by unsustainable agriculture. TACARE uses a community-centred conservation (CCC) approach, which helps to respond to the community's needs efficiently while also preserving their environment.
TACARE is divided into five key project areas: community development, reforestation (including the construction of an ecological corridor), agriculture, health, and Roots&Shoots — the flagship environmental education programme from the Jane Goodall Institute (JGI), which has now been rolled out on five continents!
Thanks to donations from ARRONDI en caisse (a scheme where customers round up their payments to donate the spare change to the cause), the Institute will be able to plant hundreds of thousands of trees to restore the chimpanzees' habitat. Hundreds of trees will also be planted in France via the Roots&Shoots programme to educate children (and adults!) about the challenges of protecting our environment.
Key figures after 4 years of partnership (2019-2022) :
1,200,000 trees planted in 10 project villages within the protected core areas of Tanzania's coastal forests ;
Involvement of thousands of local people in the plantations ;
10 demonstration woodlots established in and near degraded forest reserves ;
650 hectares of degraded forest restored through seedling transplanting and regeneration programmes in project-villages forest reserves ;
51 pilot Roots & Shoots clubs set up.
The objectives of the partnership renewal are as follows for 2023-2025 :
Produce 1,500,000 trees in nurseries for the restoration of the area ;
Recruit and train 54 village natural resource committee members to manage and own the forest reserves in their respective villages ;
Inspire youth to act compassionately and make informed decisions for reforestation and biodiversity conservation through support activities, training and school competitions ;
Support tree planting campaigns by local communities.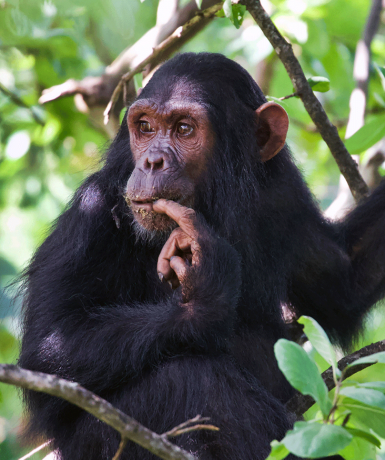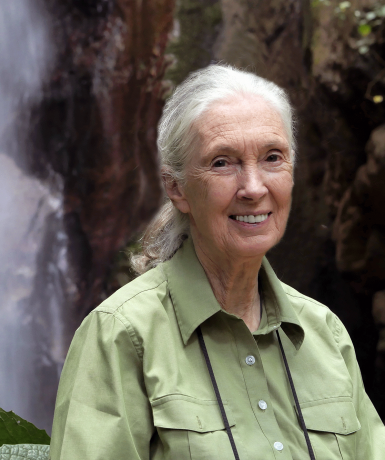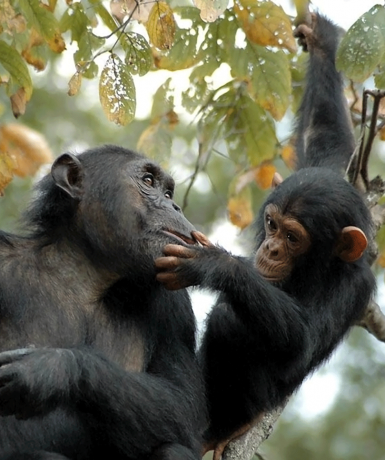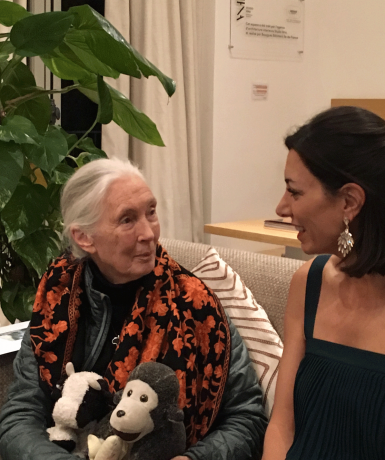 The Beneficiaries
The project is being implemented for and by local populations living in the area surrounding Gombe National Park. The park is home to remarkable biodiversity, with more than 84 chimpanzees and 217 baboons studied by primatologists, ethologists and other researchers. By preserving the national park, around a total of 500 chimpanzees are protected. 
In addition to all this, the research centre attracts researchers from all over the world. More than 250 researchers have conducted studies in Gombe, including researchers from Tanzania, with generations of young people following in their footsteps. 
The project benefits
Gombe National Park is located in Tanzania, East Africa. This is the birthplace of Dr Jane Goodall's work and the JGI, which was founded in 1960. It is an iconic and symbolic place, forming the heart of the Jane Goodall Institute network. The park has been recognised as a UNESCO Biosphere Reserve since 2018.
In 2020, the Gombe project celebrated not only its 60th birthday and 60 years of field research, but also the development of a conservation programme that puts local communities at the heart of its strategy. 

Project leader Jane Goodall Institute France
The Jane Goodall Institute is a global conservation organization founded by Dr. Jane Goodall in 1977. By protecting chimpanzees and inspiring action to preserve the natural world, the Jane Goodall Institute aims to improve the lives of people, animals and the and the environment. The Jane Goodall Institute France is a leading environmental NGO and part of an international network with 34 offices and projects in over 60 countries.